---
1 to 12 July 2019 in Pilsen, Czech Republic  |  1300 EUR |  Apply until Mar 31, 2019
---
Dear Students,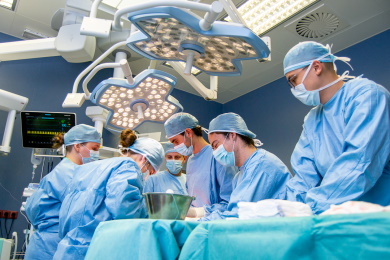 Let me briefly introduce you to the goals of our Summer International School of Experimental Surgery. Courses of this type are rare in the context of European higher education, so I assume it will contribute to the increase and expansion of curricula of students with a strong interest in surgical experimental work.
The course lasts two weeks and aims not only to demonstrate experimental surgery in practical exercises, but also introduce you to the possibilities, limits and boundaries of the field. Considerable time and space will be devoted to methods that our experimental work can partially replace or enhance an extra dimension, such as software modeling, working with cell cultures, etc. The course will be designed for 24 undergraduate students who will be divided into four groups. The course will teach perioperative care of experimental animals, anesthesia, surgical techniques of training and preparation of animal models, experimental radiology, evaluation of the experiment (histological, biochemical, statistical methods, etc). It will also put great emphasis on the ethical aspects of experimental surgical procedures with regard to the principle of the 3R's (reduction, refinement, replacement). Finally, students will be familiar with the modeling software, which allows in certain situations the replacement of experimental models.
The course will be open to students of our university so as to establish contacts and improve the teaching of our students. The resulting educational facilities will also be for the development of undergraduate student research training activities and also for improving the work of graduate students and faculty members who will be able to establish their scientific research on individual knowledge experimental surgery. The course will be based on our experience with experimental surgery and its added value will be practical training with experimental animals. Teachers will provide specialist surgical clinics as well as other clinics and institutes of our medical faculty with regard to individual subjects (see contacts).
We firmly believe that you should apply for the course and log on to it. We look forward to seeing you in July next year.
On behalf of the Preparatory Committee
Vaclav Liska, M.D., Ph.D.

---
SSES is supported by the project Application of Modern Technologies in Medicine and Industry CZ.02.1.01/0.0/0.0/17_048/0007280.