---
SSES 2023: 3 to 14 July 2023 in Pilsen, Czech Republic  |  Application closed
---
Dear Students,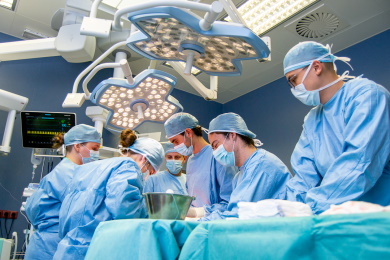 Let me briefly introduce you to the goals of our Summer International School of Experimental Surgery and Winter Workshop of Visceral Surgery. Courses of this type are rare in the context of European higher education, and that is why I believe the SSES and WWVS will greatly contribute to the increase and expansion of curricula of students with a strong interest in surgical experimental work.
The Summer School of Experimental Surgery is open to (pre-graduate) medical students of third or higher year of study, it lasts two weeks and aims not only to demonstrate experimental surgery in practical exercises, but also to introduce you to the possibilities, limits and boundaries of the field. Considerable time and space is devoted to methods that can partially replace our experimental work or enhance it with an extra dimension – such as software modeling, working with cell cultures, etc. The curriculum also includes perioperative care of experimental animals, anesthesia, surgical techniques, preparation of animal models, experimental radiology, evaluation of the experiment (histological, biochemical, statistical methods, etc). Great emphasis is also put on the ethical aspects of experimental surgical procedures with regard to the principle of the 3R's (reduction, refinement, replacement).
The Winter Workshop of Visceral Surgery is a more intensive course for medical residents and veterinarians up to 2 years after graduation. Theoretical lectures are focused solely on surgery in greater detail and, adequately to the greater previous experience of the students, basic surgical techniques are briefly reviewed rather than taught from the ground up. The focus of the workshop is on practical training, summing up to a total of more than 24 hours at the operating theatre over the course of one week.
We are looking forward to seeing you at SSES or WWVS!
On behalf of the Preparatory Committee
Prof. Vaclav Liska, M.D., Ph.D.

---
SSES is supported by the project Application of Modern Technologies in Medicine and Industry CZ.02.1.01/0.0/0.0/17_048/0007280.